Post by Apollonian on Sept 8, 2015 19:11:27 GMT -6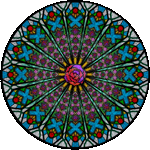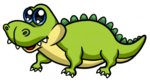 Mongolian Bow
. It's a type of Recurve Bow - this falls under the bit when I said Bows come in all shapes and sizes and is even listed as a bow type in your Wiki-link. Did you watch the prototype video? Because even though the character uses the bow in some unusual ways, the body of the bow still clearly bends and flexes when the string is tugged - just as any bow would. I don't need to guess how the bow works, I can literally watch how it works. I honestly don't think you are arguing with me in good faith here.
The potential energy that is used to launch a projectile comes from bending the bow. The string's length remains fixed during the process.
In this case the string clearly gets longer when drawn (as evidenced by the video) while the bend itself is minimal, meaning that a good chunk (likely the vast majority) of the energy comes from the string.
Whether the string is elastic or it functions like the aforementioned wind-up mechanism is up for debate, but neither option will make it a bow.
You could have done without the faith remark.
@rvmcy; I explained it in the very post you're quoting, the lower portion of the "bow" has something that resembles a thread spool with additional string wrapped around it.
But you have to be assuming there is a mechanism inside since the string is attached above what you are mentioning.
I feel that what you are talking about is a cloth wrap that seems to be loosely wrapped around that bottom part (the bottom left corner has a gap. If it was thread they wouldn't stay in a unit like that if there is that much slack.) It looks like the first character's leg wrap, if it is functional I would say it is just a grip.
Also my other question was serious (not trying to be rude). My point is that everything operates in the world constructed by the artist. If, in their world, a bow does not show visible tension it does not make it any less a bow. If a person's nose is 2 feet longer than humanly possible (I'm lookin at you Zebei -_-) and the artist says they are human then are they not in fact human?
Also I have a little bow (basically a toy) that has a very elastic string. While the bow must bend to fire the arrow its maximum distance, the arrow will still fly even if I don't pull it hard enough to bend the bow.
If your point is that the "bow" is unlikely to be able to fire like a normal bow and do damage and therefore we should not call it a bow then you are right. We can also not call whips in Castlevania whips because they do not behave like whips.
I'll allow myself one more post if you reply with anything that requires a reply back. Other than that I am going to stop as to not further derail this thread.