Post by Pure Miriam on Apr 16, 2018 3:44:41 GMT -6
Through the ages, the castlevania series had a lot of games and iterations. Among them, several things happened. A lot of background, off-the-screen stuff that some people may not be aware about. I get to know most of these things due to being such a hardcore fan i was always reading absolutely any interview, information and interesting thing that came up about it, through many sources.
So, as a interesting trivia of sorts, here's some information, curiosities and trivia about Castlevania series that maybe, some of you doesn't know, specially during IGA's work at it.
If some data below is not accurate, please tell me.
---
Castlevania timeline when Harmony of Dissonance was published.
1)
It is well known by some people, that Castlevania series had four games from the main timeline, removed. They are: Castlevania Legends, Castlevania 64, Castlevania Legacy and Castlevania: Circle of the Moon. IGA explained that he removed those games from the main canon for different reasons:
IGA never fully explained why Castlevania Legends was retconned, but the game implies the possibility that Trevor Belmont could be Sonia and Alucard's son. That would contradict IGA's plot for Belmonts, being a holy family. Not only that, but the game dealt with Dracula's and Belmont's origins. Those are most probably the main reasons of why the game was cut from the canon.
Both Castlevania 64 and Legacy was removed from canon because the authors of such games themselves told IGA that they were part of an alternative reality.
Castlevania: Circle of the Moon was also conceived as part of an alternative reality, according to IGA and the game also had contradictory elements from the plot IGA wanted to build.
Those aren't the only games removed from canon. Absolutely all remakes / remades of the first Castlevania game are also considered non-canon, among some others.
---
Timeline mistakenly published. Castlevania Legends isn't there, although being advertised at the same page.
2)
IGA stated that one of the things he regrets more on doing at Castlevania series, was publishing the series timeline. He said in a interview that, when they started working on Symphony of the night, he and his team started to build the game's timeline as a guide for them to create a coherent plot. It wasn't meant to be official, just a inside guide for them, in order for Symphony of the Night's plot to make sense, but the team ended up leaking it to Konami's magazine and thus, it automatically became official. That led not only for him to had the obligation of following the timeline but also led to him explaining why some games wasn't there (mainly, Castlevania legends at the time). Specially because the page of the magazine that published it had a huge advertisment for Castlevania Legends and the game WASN'T on the timeline at the same page.
---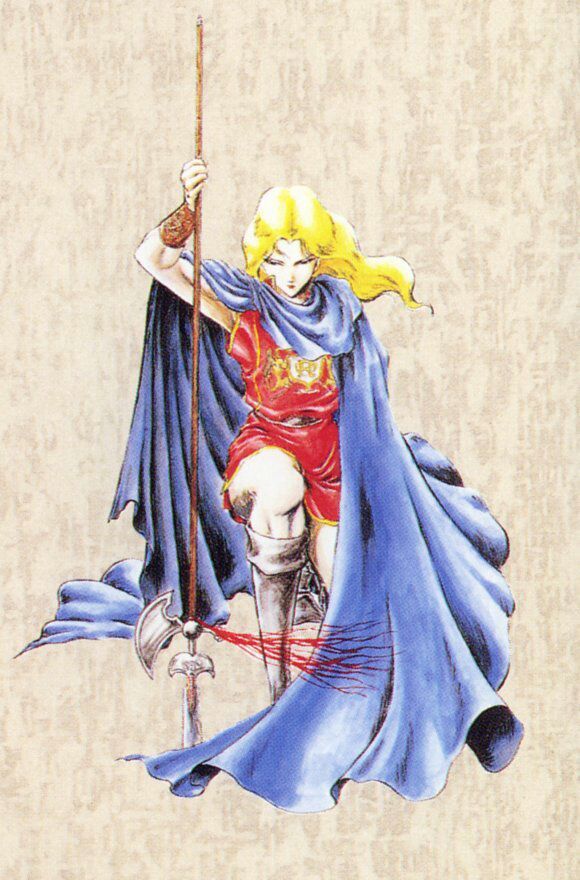 Alucard Spear. Actually, Ricardo Spear.
3)
Mistranslations between japanese and english versions forced IGA to be creative and fix those problems by adding them to the plot.
Sypha Belnades (Castlevania 3) was mistranslanted and depiced as a male in english versions of the game. To fix that, IGA created the backstory that she disguised herself as a male in order to attract less attention and make her work as a hunter for the church easier.
Eric Lecarde is actually called Eric Ricardo at the japanese version of Castlevania for the Sega Genesis. His spear is actually named "Ricardo Spear". Alucard Spear is a gross mistranslation from english to japanese. To fix that, IGA created a whole lore about the Lecarde family being distant relatives to the Belmonts and the spear being forged by Alucard as a complement to the Vampire Killer Whip, to enpower the Lecardes.
---
Lament of Innnocence. Plot before gameplay.
4)
IGA stated before that ALL Castlevania games he ever created, he started from the gameplay aspects first, and the plot was crated after it, because he consideres the gameplay, for Igavania style games, to be more important than the plot. The only game in the whole series that was created backwards (plot first, gameplay later) was Lament of Innocence, because he felt the need to explain the origins of the Belmont family and Dracula (that is actually Mathias Cronqvist, later, using a new identity as Vlad Tepes).
---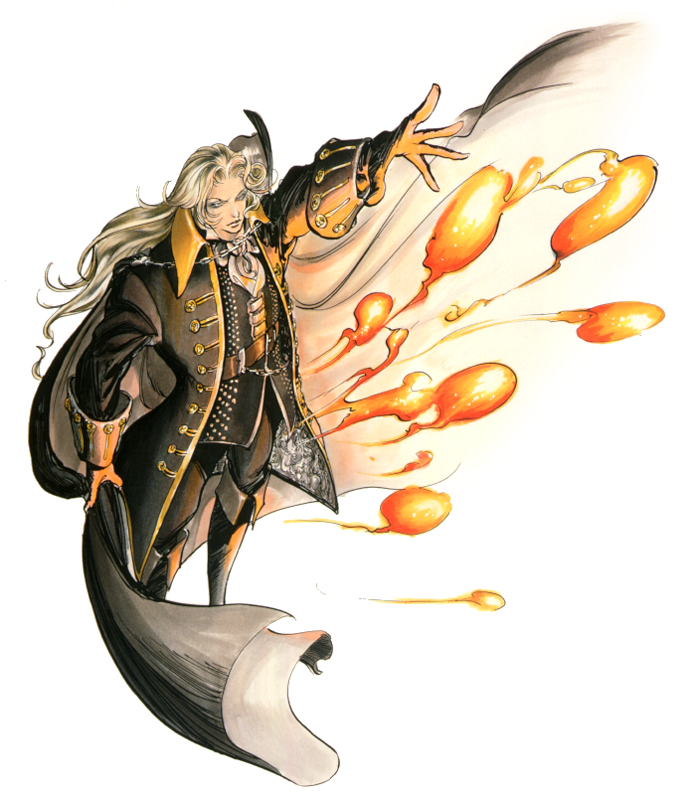 Alucard. Light and Darkness.
5)
When Symphony of the Night began production, IGA said that they wanted to create several endings, and some of them would be based off on how "good" or "evil" Alucard would be by the end. If you used his dark magic (Hell fire, Dark Metamorphosis) a lot, he would fall down a evil / darkness path, but if you used more of his human / holy skills (sub-weapons, mostly) he would fall down a holy path. They gave up on that when they realized this would be too complex at the time.
---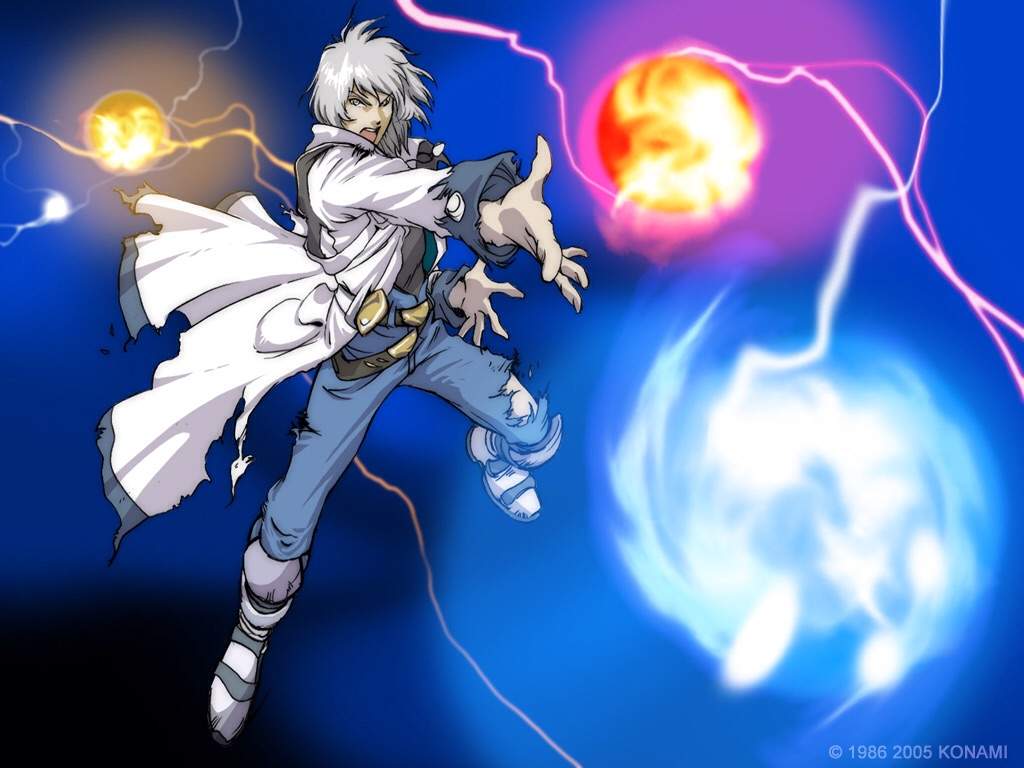 6)
IGA considers Soul Dominance (Aria of Sorrow magic system) to be the best magic system his team ever created. He said that this is the main reason for reusing it on Dawn of Sorrow. The Glyph system (from Order of Ecclesia) is loosely based on it and Shard system (from Bloodstained) is heavily based on it.
---
The battle of 1999, knon as "The Demon Castle War"
7)
Both Aria and Down of Sorrow says that a huge battle happened in 1999, that killed off Dracula for good. IGA has said before that he has the whole plot of that, written down and he planned to create a game for it, but Konami ended up removing him from the Castlevania series before he had the opportunity for that. He has said before that he does not plan on revealing such plans because if anyone ever wants to pick up the series and work on that, he wouldn't like to do something that could make such person feel obligated to follow his plans.
---
Lords of Shadow.
8)
When Mecury steam got Castlevania franchise to work with, they wanted to do a game based on Simon Belmont, but gave up on it. When asked why they wouldn't follow IGA's timeline, but decided to reboot the whole thing, Mecury Steam's leader (forgot his name, sorry) said that Castlevania's timeline had a lot of definitions and specific things that would limit their freedom on creating the game. Also, that Castlevanai's timeline was "IGA's baby" and he felt it woudn't be right to mess up with something IGA took so much time to build. It was his [IGA's] thing and they thought it wouldn't be right to use it.
---
that's all folks!