Post by LeoLeWolferoux on Jul 12, 2016 0:27:53 GMT -6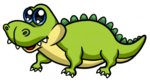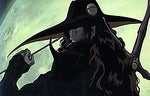 But I do think that, with a kickstarter project, PR's very important, and spinning off the franchise before the product itself is complete, and before its been well-received by at least the backer community, has its risks (
see
:
Mighty Number 9
).
I'm not really worried about this happening to Bloodstained, though: IGA seems to have his eye right on the ball, and communication with the backer community has been outstanding. (Thanks,
Mana
! ).
I really hope, and I believe that come next year, Bloodstained will go down as one of the textbook examples of how to do a Kickstarter right.
Hopefully, the game will also sell well enough to build a long-lived franchise, as undying as Dracula himself.
I think a lot of the reactions to the MN9 IP expansion announced before the game shipped were a wee bit embarrassing to be honest. Way too many people were legitimately concerned that money was being siphoned from the KS to these other deals which was clearly far from the true. I don't believe MN9 turned out the way it did because "Inafune was distracted" making deals. They made deliberate design decisions that turned out not to be for the best. As has been said, launching an IP across multiple media types at the same time is not at all an unusual strategy. Now clearly optics matter but I think the biggest issues were communication issues and that there was a long period of time (a year+) actually leading up to release where the game was looking it might under-deliver. If the communication channels were more open and honest and the game was looking hot (and actually turned out well), people would be looking forward to stuff like a movie or a comic or whatever. The biggest risk was what would happen if the game was poorly received (and since that seems to be the case its likely a lot of those other media deals are dead or in jeopardy) but that was an issue for him to deal with not us :P

Agreed. IGA seems to have his head on the right direction, so I don't think there's much to fear. That's one thing that scares at least me the most is when people have their horizons set on too many things, but I'm pretty sure that IGA is only gunna focus on the stretch goals, and look at where things go from there.