Post by Pure Miriam on Apr 21, 2018 1:59:27 GMT -6
taburisu
I completely understand your concern and i wanted to share two cents of my view on all of this.
I am like you, i also hate when a game suffers censorship due to some form of political agenda. I know both of us saw this happening before and it is still happening nowadays. Some examples include:
---
1)
A overly controversal game from Illusion, a company based on eroge games (not gonna say the name here, nor show a picture, because the forum is NSFW free) that was released on 2006, was, somehow found out at 2009 by the media and causes a huge ruckus to the point Illusion had to step in and say that their games "aren't intended to the western market".
---
Dead or Alive Xtreme 3
2)
Dead or Alive Xtreme 3, that simply will not have any kind of release outside Japan because the company realized that the western world would reject the game due to it's theme. They recently said that there are no plans for it, and no plans for Dead or Alive in the western world, outside fightning games.
---
Rainbow Mika slapping her ass during her special move. Remove due to being too "male gaze".
3)
Capcom changing Street Fighter V camera angles during some moves of Rainbow Mika and Cammy, to hide their bodies and make them the cam "less male gaze".
---
4)
Recently, steam greenlit a game called "The Key to Home" and then gave up on publishing it, saying the game was trying to "cater paedophiles". The game has no sexual content whatsoever. It's a visual novel with children and "eye candy" pictures that can't even be considered "ecchi".
---
Tera Online censorship.
5)
Tera Online, a MMORPG, had one of it's races, that looks like a child, censored on ALL her clothes and armos, with shorts and tops added to all of them, to conceal her body.
---
6)
A (now dead) MMORPG called Scarlet Online, a ecchi/sexy focused MMORPG, had one of it's classes censored because she was deemed too "childish".
---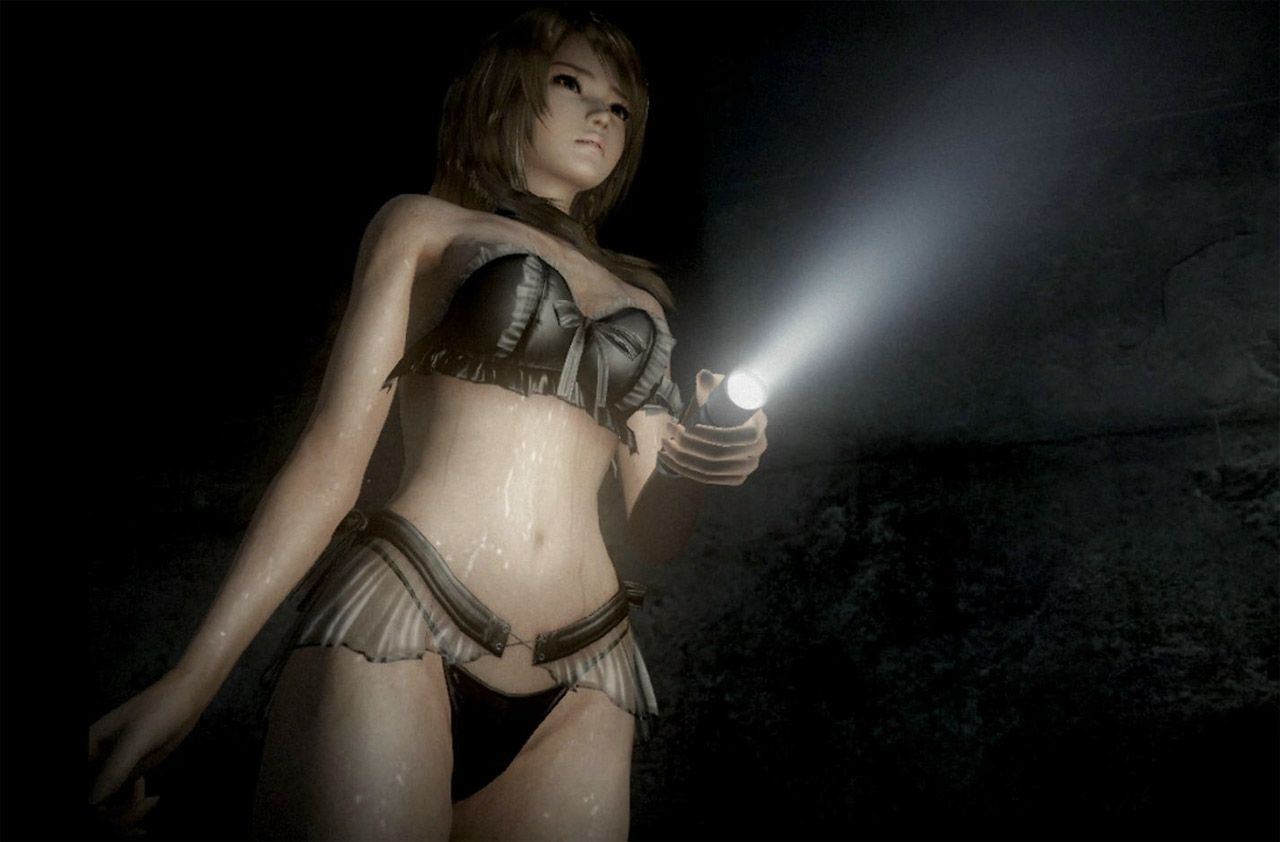 Fatal Frame 5 alternative costume. Doesn't exist at the western release.
7)
Fatal Frame 5 banned two alternative costumes (that are basically bikinis) from the western release of the game. They were changed by cosplays of Samus and Zelda.
---
It baffles me and it is actually funny to watch such discussions, from a political point of view. People against what they call as "Sexism" in games, usually claims to be liberals, without even realizing that such actions are absurdly conservative and puritan, getting closer to their political enemies than they think.
Such censorship really pisses me off and i couldn't agree with you more on that.
Now, i do have my reasons to believe in
Angel-Corlux
when he says they aren't censorshiping themselves. And that is due to some points i remember in the first discussions of the game:
---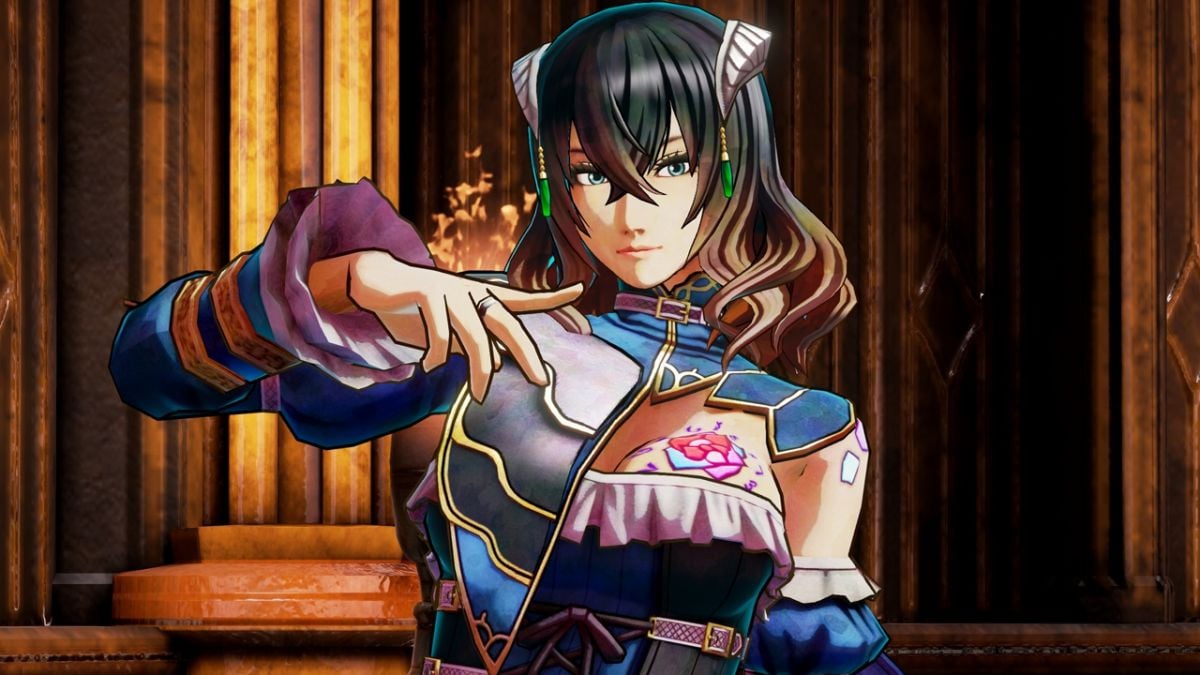 Miriam artwork and graphics comparison. She was almost flat-chested in her artworks.

1)
When Bloodstained: Ritual of the Night started to show it's first pictures and rendering, the first thing many people complained was that Miriam's breasts was bigger than her artwork. That is true and if you take a look at the first set of arts and her graphics, her breasts are really bigger. At the time, the dev team said her proportions were "adjusted" to make her seen easier on screen and to better show the crystal motiff at her breast. They ddidn't changed that yet.
---
2)
When Dominique was revealed, some people complained she was a "sexy nun" and a "blatant sexist character" to appeal to some people. She is tall, has big breasts (bigger than Miriam), pantyhose, legs for show, etc. She wasn't changed at all.
---
3)
Bloodless was revealed completely naked inside a blood bathtub. When she gets up, you can see most of her naked backside. By fightning against her, she loses her dress and gets "almost-half-naked" during the fight. It seems she wasn't changed (except for China, that is a dictactorship and thus, works completely different from democracies).
---
Now, Vepar was a huge cause of discussion at the time. The colors was indeed changed to look better, but yes, her breast reduction did bothered me. Since they didn't change everything else i mentioned, i am, for now, "believing" in
Angel-Corlux
words, because i do think some of the elements i mentioned above are indeed "worse" than that for some people (such as Miriam's looks herself) and wasn't changed. So i think we can trust, for now, that they aren't censoring themselves.
I don't agree to you,
taburisu
on adding some kind of "censorship" option to the game, because considering what they are doing, wouldn't had a reason for it. But I DO AGREE with you on how awful it is when an artistic vision are censored and, most laughable of all, by people claiming to be "progressive" being as much conservative as they can be.
I don't know if you agree to me, but i think my examples above do speak to myself, when i say i have the same worries as you, but i still think they aren't doing such censorship for Bloodstained.
Not yet, at least.