View Profile - Enkeria Gin (enkeria)
Enkeria Gin
Master Alchemist
Send Message
Username:
enkeria
Last Online:
Jun 23, 2017 18:01:32 GMT -6
(1) Online (0) Offline
Friends are members that are following each other.
Galamoth
Ancient Legion
Eternal Guardian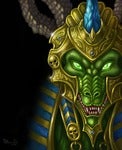 [TI2] Boss of the Floating Catacombs. Hopes nobody finds his hidden Beryl Circlet.
Posts: 2,203
Member is Online
Shoutbox
lovelydumpling
:
I remember them saying they were really considering stagger on the extra modes so that the game releases on time, to avoid the Mighty No. 9 delay fiasco where they delayed the entire game just because Multiplayer wasn't finished.
Jun 22, 2017 17:18:35 GMT -6