Member Map
Galamoth

Ancient Legion

Eternal Guardian

[TI2] Boss of the Floating Catacombs. Hopes nobody finds his hidden Beryl Circlet.

Posts: 2,170


Post by Galamoth on Nov 11, 2016 12:39:39 GMT -6

Curse you, Alucard!

Devin R. Lowe from the Bloodstained Kickstarter page.
Shoutbox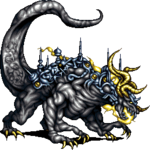 Olrox
:
Damn that Castlevania series trailer looks lit! I had high hopes for this since I heard it about a year or so ago, now I'm hyped!!!!
May 24, 2017 20:15:05 GMT -6