Post by jboogieg on Jun 12, 2019 4:46:55 GMT -6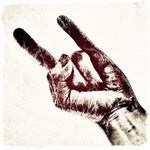 Thank you,
gunlord500
. I'm amazed at so many backers, especially in this forum, being "cool" with this and even defending this "standard" practise to please the shareholders or whatever.
It's seems obvious to me that it's not appreciated among most of the members active here, so I'll try to stay away from posting. I'm currently only able to generate bitterness and snide comments.
I'll be back once I have something more heart-warming to say.
It's not about being "cool" with it. It's just recognizing the reality and not letting myself get upset about it.
This happens way more often than people realize with way more titles with differing repercussions depending on how big the title is and how big the publisher behind it is. Some retailers don't care because it's the only way they can survive against bigger chain stores. Other places don't care because they just don't care. The way game distribution works until teleportation becomes a reality there's *literally* no way a game company can stop this before the fact without games showing up late and then you've got tons of pissed off people then. All they can do is find out after and take appropriate steps then.
I know people are upset because people who aren't backers might be playing it first. I get it and I understand it. But the only way that wasn't going to happen was to piss other people off in the process. Total prevention means the physical edition couldn't exist which would probably have cut into how much money was backed. Physical copy prevention would have meant physical games would have shipped out earlier which means that digital people would have had to wait until release date to play while others did. That is the reality and that's why I choose not to let it affect me.