Post by tekrelm on Jul 11, 2018 23:44:36 GMT -6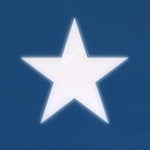 tekrelm
"It's up to the player to decide which of those stats they want to have most."
So why would the developer choose to restrict what the player wants most? I have never seen any video game that openly restricts a player in such a way.
Like I said, If I want to run a pure STR build, I should not be punished for it. Like going through Halo with only the assault rifle, I can do that, as it is my choice and the game does not punish for it. It would still take the same amount of damage output for other guns to do the same work. Halo's guns are actually balanced to be pretty much identical, even rockets and power weapons. but that is a different argument that we shall not go into.

Even if I ran into some physical resistant enemy(of which I have never seen in these games) I could just equip an elemental weapon. That is why we have so many different choices in gear. Do I want a flame whip for fire damage? how about poison with the stinger? I am still able to use my full STR only build without suffering from a magic deficiency.
On a counterpoint, what if you get a new piece of gear, but all your stats are already capped? Now what? Is it just a piece of trash to forget about? wasted development?
The mere fact that you are restricting players choices in what they want to do.
Whoa, I guess you're not that familiar with Halo. Shields resist bullet damage, but take extra energy damage. The game is designed so that you'll swap to energy weapons when facing shielded enemies, and switch to bullet weapons when not. The game mixes up the enemy types in any given encounter to keep you switching. If you insist on using an assault rifle against a shielded enemy, the game is punishing you.
It's how all the Igavania games have worked, too, and despite the great point about weapons with elemental damage on them, I know I've proven that extremely well already. If you insist on using physical attacks against enemies that are resistant to physical damage, or magic attacks against enemies that are resistant to that type of magic damage, the game is most certainly punishing you.
Take a look at
Dawn of Sorrow's bestiary
. Every single enemy in the game has resistances and weaknesses.
And what does that do except encourage you to maintain a varied repertoire?
And how would my caps idea do any differently?
I'm remembering that the resistances and weaknesses can sometimes be between different physical weapon types, too, not just magic, which is kinda cool, because it's actually quite similar to what my cap system would encourage players to do: hang onto "weaker" items of different types, in case the game punishes you for not having the right one on hand.
As for those weapons with elemental affinities... do those allow you to do full damage? If so, that's really something I overlooked. That's a very good point. If there are enough weapons of decent power to cover the essential elemental attacks throughout the game, then that would certainly be a way to avoid having to maintain a rounded character. Sort of like teaching a Pikachu the Surf ability, it short-circuits the rock-paper-scissors design of the rest of the game.
Now I'm hoping that IGA doesn't put in that sort of coverage. Do that sparingly, if at all, man! As you can tell, I think pushing players to diversify their attacks when dealing with different enemies makes the game a lot more entertaining, and I'm honestly shocked that you don't agree.
The kind of game that you're hoping to get in Bloodstained honestly sounds a lot more boring. Stack STR and basically just hit X to attack things from the start of the game to the end? Sure, you still get different types of weapons to use throughout, but to even
be able
to ignore the other
two
attack buttons and all the shards the game offers, is to consign yourself to an overly-simple combat system that was not designed to carry the entire game. You'd still be punishing yourself, even if the game let you do it.
If the system of resistances and weaknesses the games have wasn't intended to get you to make use of all your abilities, then IGA got there by accident, but it's not a mistake. Let's lean into it, because it happens to be excellent design. Don't just give enemies resistances, give some of them immunities, too, and really ask players to pay attention. Urge them silently, but strongly, to value all their abilities (so the combat is more engaging), and all their attributes (so finding new gear presents more interesting choices). That is what I want to see. Tell me you don't, too.
(On your last point, I don't propose that such a situation ever arise. The attributes on the gear you find at an appropriate level would be tuned so that capping even one stat would be an occasional event, depending on what you come across. If the random gear you find caps out all your stats, then clearly the cap wasn't set high enough.)