Official Forums
Nezuto

Master Alchemist

Welcome to my world....

Posts: 658


Post by Nezuto on Aug 22, 2015 2:40:49 GMT -6

Silence can often be as loud as any call. Don't perceive with your eyes, See with your Mind.
Shoutbox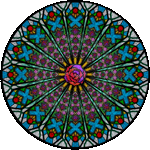 Aztec
:
Geoff has given time before for smaller trailers from unknown indies at TGA. Is it that impossible to think he'd give the man behind Symphony of the Night 3 minutes to show a trailer for his latest game?
Dec 11, 2019 21:15:20 GMT -6