Post by purifyweirdsoul on Jan 16, 2018 9:07:45 GMT -6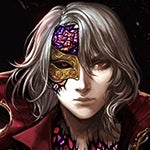 Guys, that's not blocking, and that's not combos. The 3D games have both, definitely, but no pure IGAvania does. You only need to look as far as Lament of Innocence, Leon has a guard button (and even a tighter frame-dependent sweet spot to it) as well as a combo system. So
Alucard holding up a shield: Basically a clash box is held in front of him that will stop a minority of projectiles in the game, all of which you could take out by doing anything else to them, and almost all of which are slow and not damaging. Not a single melee or serious attack can be guarded, and unfortunately we've well-documented how shields are pretty useless even if a significant part of SotN's charm - and I think that was by design. If shields actually DID block things, hahaha...
Shield rod spells/using items together being a combo: that's just, well...using items together and not a combo. Two things at the same time doesn't constitute a combo system. I'm talking about pre-determined attacks in a sequence that have paths and upgrades, which usually necessitates a guard system from the enemies, leading to what IGA has dubbed "hard" enemies:
I watched the Ask IGAs that were posted as Kickstarter updates, and I found one interesting -- where someone asked about a combo-based combat system, and you said you were against putting in a combo system. But to ask about the question behind the question, how do you decide between the gameplay systems you want to stick to your guns, and when you want to change with the times?
BJ: He explains all of this, but then finishes with, "I don't really like 'hard' enemies." And again it goes back down to IGA's principles -- "I don't like really difficult jumps that kill you. I just don't like really 'hard' enemies."
[Ed. note: The word Igarashi uses is "katai," which means hard as in "not soft," not hard as in "challenging."]
KI: It doesn't fit this sort of gameplay, which is a much quicker-paced game. This game is more akin to: The enemy has a pattern, you dodge that pattern, it's got an opening, and even one or two hits can kill enemies in
Castlevania
games.
And that's to keep the tempo up, make it quick. If you have an enemy you need to do combos on, that instantly suggests the enemy is a "hard" enemy, insomuch as it's blocking high or low, or something like that, and it's totally going to slow down the gameplay for when you're fighting that enemy. And it's going to alter the whole key rhythm of what makes those games great. So while it might be a modern style that a lot of people are using in their games, it probably doesn't fit into this sort of a game.
Source:
Gamasutra
Lelygax
posted this a long time ago. Anyway, this further goes on to show what I mean by the distinction and differences of these games.
As far as can I define an IGAvania apart from a Metroidvania, yes, I think I can and mostly already have:
A focus on light gameplay and exploration over difficult gameplay concepts
More non-linear with much fewer hard locks and more soft locks (how something is/isn't passable in strictly one way)
A plethora of options regarding weapons, abilities, skills and items rather than a few with combo systems and skill paths
And thus, "soft" enemies as seen above
A casual light adventure atmosphere rather than a tense on-edge clincher to simulate an enjoyable explorative feeling - emphasized by energetic melodies (often personally requested to be added/interjected into Yamane's existing work by IGA himself)
A difficulty curve of easier the longer the game is played, such that almost anyone can overcome the challenges with time and somewhat respectable attention to patterns (you guys might remember this interview too)
Secrets and obscure mechanics/items and effects to a beautifully charming degree of "why", evident of dedication in providing fun options instead of more sterile and strict game balance
I could go on with this some more, but I think people might get what I mean. My intention wasn't to make this really long, I kept the first post short on purpose so people would read it lol. Anyway, going more back into my own opinion now, I'd like to think of it as a separate genre, and
maybe
subgenre, but that seems weak given that what we're talking about is closer to being first. Those other, what I would more accurately call Metroid-likes can have the Metroidvania name imo.
Mana
and
Angel-Corlux
, if someone could pass it on to him, I'd greatly encourage Igarashi-san to carve out and more solidify his own defined genre with Igavania. From his interviews, I think he already separates them, but I want him to know some of his fans get it too. That's the main reason I backed this thing and support it so much still, the other stuff wasn't doing it.