Post by Pure Miriam on Nov 27, 2017 5:37:26 GMT -6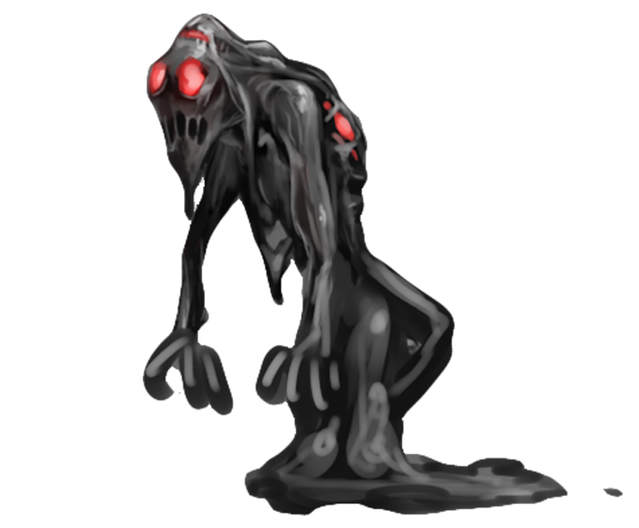 Morte. Bloodstained's zombie?
This discussion was made before, focusing on few specific enemies, and also sporadically here and there, but i think it's time to throw some more fire into that, (alongside the lack of discussions at this forum due to the usual lack of material to discuss). If some people find this a bit redundant, this thread can be moved or deleted.
To the discussion itself:
---
Bloodstained: Ritual of the Night is not Castlevania. But it's inspired on Castlevania series, focusing on their gameplay style that is now being called "Igavania" since it's basically Metroidvania with some specific differences. The Castlevania series had a lot of enemies that became classics and almost mandatory to exist among it's games, specially at Igavania ones. Bloodstained had few basic paths to follow: It could either reuse the same enemies, revamp them, ignore them completely or create new enemies as substitutes to those classic ones. It seems they decided on that last route, considering what we've been seeing so far. Below are some enemies from Bloodstained that seems to be substitutes to some classic Igavania ones:
Morte (Expy of Zombies):
both are slow, used as fodder and very weak.
Morte Cannon (Expy of Bone Pillar):
both are stationary, can be hop on, can be pilled up and throw fire at a limited range.
Amy (Expy of Ghost):
both are slow, etheral beings and both fly around following the player.
Morte Bone (Expy of Skeleton):
both throw bones. Morte Bone is actually a bit different because it has way more resistance, is somewhat stronger and much slower, but the basic function is similar.
Dullahammer Head (Expy of Medusa Head):
both fly at set patterns and it seems to be place in vertical areas to make the player fall down.
Ape (Expy of Flea man):
both are small, weak and hop around erratically, attacking in swarms.
Okyupete / Aello (Expy of Siren / Harpy):
they are all harpies. Okyupete wasn't shown shooting feathers and Aello wasn't shown in the game at all yet, but they work somewhat similar.
Some could even argue that some other enemies are expys of Igavania enemies, but i'm focusing on the most classic, recognized ones from the old series. Some could also argue that some of these enemies exist in almost any plataform game like Bloodstained and it would be impossible to not add them. And some could argue that those enemies aren't expys of Igavania games at all, due to their differences.
What do you think?
Bloodstained is being creative into substituting classic Igavania enemies with their own creations? We will see the old Igavania ones, equal or revamped, at the game somewhere? Or those enemies aren't expy at all and complete new beings?
---
That's all folks!