Post by Pure Miriam on Oct 3, 2017 3:12:02 GMT -6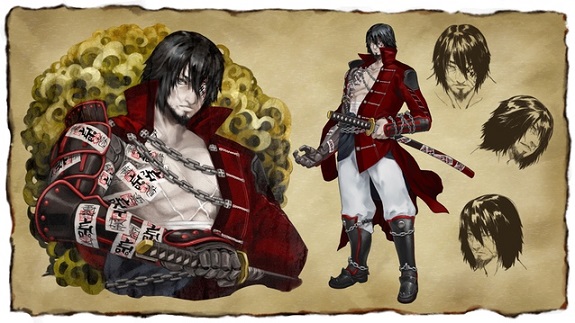 Zangetsu. Possible extra playable character.


Dominique. Possible extra playable character.
Since Symphony of the Night, all Igavania games had extra playable characters. How that works evolved with Igavania's formula itself. There are many elements that are, more or less, in all Igavania games regarding extra characters, but many changes were made overall. Such as:
UNLOCKED BY FINISHING THE GAME: In all Igavania games, you can only play with extra playable characters after you finish the main game.
LEVELING:
extra characters can be leveled up somehow, but that changed among Igavanias. Richter in Symphony of the Night, for instance, didn't had levels, but picking up Health max Up 'secretly' increase his HP. His health bar didn't change, but it took "less punishment" when you are damaged. Julius in Aria of Sorrow had fixed HP and overall stats, but he gained Attack and Defense increases by beating bosses and picking up their orbs. Extra characters in Dawn of Sorrow and some other games had real levels. They started at LV 01 and gained exp, increasing their overall stats with the same cap as the main character.
ALL SKILLS AVALIABLE FROM THE START:
In all Igavania games, extra playable characters had all skills and powers avaliable from the beginning, and you could sequence break the whole game using that. The extra characters could fly (or infinite jump), traverse any areas and such.
MAP MODIFICATIONS:
In all Igavania games, the map with extra characters were a bit different. At Symphony of the Night, some areas couldn't be accessed. In most other games, that changed but the map had small modifications, such as broken barriers / walls that can only be broken at the main game by certain equipment or powers, added plataforms if the extra character can't traverse a specific area with it's abilities alone and such.
NO MENU / ITEMS / EQUIPMENT / SHOP:
In all Igavania games, extra playable characters doesn't have equipment, obtainable skills or items of any sort, with some exceptions. In Lament of Innocence, Joachim can obtain attack and defense upgrades (that only exist in his game) at certain critical areas where you would obtain elemental whips and such for Leon Belmont. All in all, items are completely removed or changed to useless things, such as hearts.
Shop is also never avaliable.
MINIMAL TO NO PLOT:
In most Igavania games, extra playable characters has no plot. You just play from the beginning to the end and that's it. The only real exception to this rule is Portrait of Ruin, where The Sisters "kinda" has a plot and their game is a bit different (they don't fight against themselves as a boss, for instance) and their game ends before the main game due to plot reasons. But in general, extra characters has no plot.
---
Considering these common elements from past Igavania games and your own ideas, how do you think the extra playable characters could work? They could have menu, obtainable skills, leveling, plot? Also considering that all those things takes time and resources to be done, and that can take a toll at the main game.
---
That's all folks!Also, check my other "how it was, how it should be" threads:

Shards and Magic System: How it was, how it should be
Boss Rush Mode: How it was, how it should be