Post by Enkeria Gin on Aug 29, 2017 7:46:38 GMT -6
From the thread:
bloodstainedfanforums.com/thread/2562/story-time-games-trip-artplay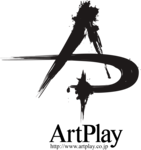 Angel-Corlux
and the 505 team for visiting and discussing the future plans for Bloodstained during this hot and humid weather! We had a really productive meeting and we're so glad that everyone is just as excited as we are. Honestly, when we went over some of the plans we obviously tried to stay professional, but we kept telling each other, "Is that REALLY possible? Can we do that? Look at all the possibilities."
We also loved all the ideas presented to us. Because they were all really good, the only concern we had was if we could incorporate all of them.
Time..
Both for our interest, the hypetrain and the developers standpoint on building and polishing a game. Time is of the essence! And deadlines must be keept.
Many would enjoy a complete Bloodstained, and the latest rumors have been first half of the next year according to
some rumors
and
placeholders
across the web. These are not set in stone folks, but to "aim at a early 2018" and actually have a finished project by then are two different things.
Do not get me wrong, a piece of art like any other game are actually NEVER done, not even as a retail there is always things you wanna change, add or delete. It is the same as a painting, a soundtrack or a piece of code. It is never done, until you feel somewhat or completely satisfied.
If we focus on the actual development and all those fun things they can add to give it more flavor, perhaps even break new ground, time is needed. Would any of you sacrifice the ideas behind Bloodstained - Ritual of the Night just for the sake of a faster deadline?
We know IGA-san and his friends work super hard when it comes to have it "done" by the date given to them. But now are different times. Now we have unfinished products coming out too early, giving the big companies a slap in the face for hype up their AAA games too much just to give us a half-baked story with bad experience. After that, given us no choice but to buy DLC's so we can enjoy the full story.
If I could choose, I would give IGA-san and his team the time they need to make a game that he feels is finished. His not only greatest work, but also his most proud project that have ever hit the gaming market from his personal perspective. I would gladly give him the whole year. However, I trust in him. I just think there could be so much more if they got the time.
But.. We must at the same time be logical. Perhaps the time itself is the reward for them working so hard every single day. With more time, there could be more mistakes, less focus. With more time we might get another delay after delay. With more time, the hype might loose it's charm and the game might suffer greatly.
So, drawing a fine line here. What would you think? Would you enjoy a finished product Q1 or Q2 during 2018? Perhaps you want a product Q1 or Q2 that WOULD give you free updates to bring the game experience up a few notches? Or would you, and could you just let them make a finished product, but a complete and rewarding experience, with a later release date of Q3-Q4?
Thoughts?
I chose not to include a poll, since the answers would just be too wide.
1. Release it Q2 2018. It will be finished and complete on all systems.
2. Release it Q2 2018. It is finished but will have free updates that gives you additional features, items and fun easter eggs. Without touching the story or the experience as a whole, on all systems.
3. Release it at the end of next year (Q4). Add more content, more quality, more polished feature, more items, more enemies. When released, it should be finished an complete on all systems.