Official Bloodstained Art
OwloftheNight98

New Blood

[TI0] I've always enjoyed the starry night sky...

Posts: 99


Post by OwloftheNight98 on Jun 13, 2019 23:05:55 GMT -6

If the night wasn't long, we wouldn't be able to appreciate the twinkling stars now would we?

Shoutbox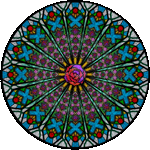 ShroudedTraveler
:
This is still the primary place I look at for info/updates. Occasionally, I lurk. The discord has too many discussions for me and seems super tight knit, so I typically just leave it muted since I won't check it enough to really break in.
Aug 23, 2022 12:58:34 GMT -6