Post by BloodyTears92 on Aug 10, 2016 14:17:03 GMT -6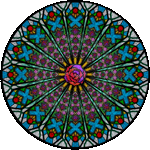 Continuing to need to rely on Kickstarter would just create a situation where IGA repeatedly falls back on the fans to help him fund games, and that's just not the stable situation the man deserves. Bloodstained should do well, well enough that whomever is currently publishing it will see that success and bank on the franchise themselves in future.
that's what i'm worried about this PUBLISHER, presumably koch media/deep silver(which i dont like them anymore), as they have the galls to make a DUMB trailer for mighty no. 9 that ruin their reputaion. are they really trustworthy? how do we know that they wont make another BAD PR stunt that would receive negative backlash?
Let's be honest here: that awful trailer was just the cherry on top of a long, hard fall for MN9. The people behind that game had been blundering around for months, steadily loosing faith and hope along the way due to terrible communication. Bloodstained has already established a level of trust, backed up by a solid demo showing and extensive fan communication, that even if some PR team makes a bad trailer (and I doubt the people who made the trailers for MN9 would the the ones working on PR for this game) I'm betting Bloodstained would still do fine.
Bloodstained is already a PR godsend due to IGA attending cons and doing vlogs for his fans, plus the updates and polls and demos, the list goes on about how this campaign is substantially better all around.